Announcing the 2020 Anchor List
Highlighting 24 extraordinary startup operators building and advising early stage companies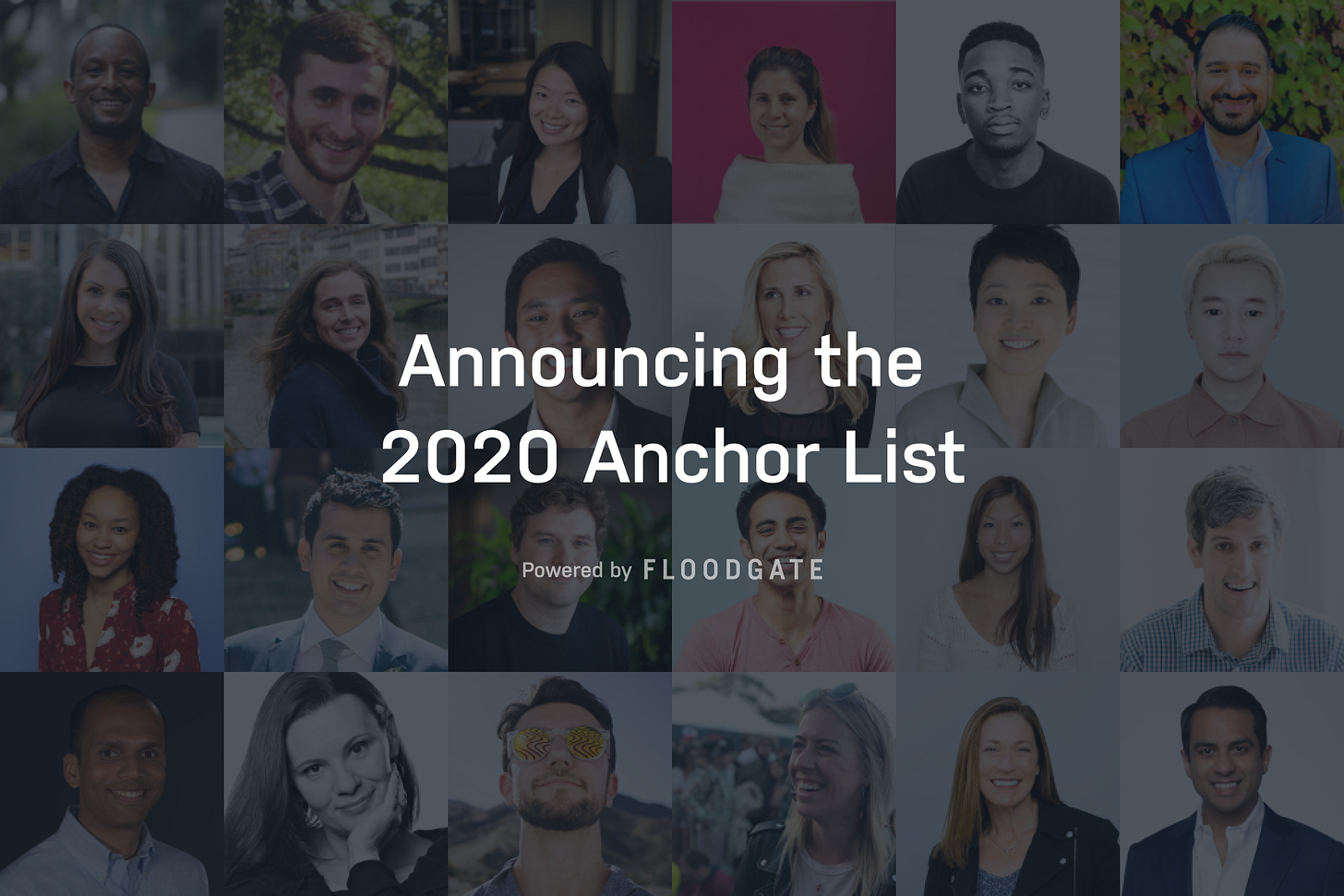 The Floodgate team is thrilled to share our list of honorees for the 

2020 Anchor List

!
This inaugural cohort includes 24 of the most talented operators currently building or advising the world's fastest growing startups. We are proud to recognize four exceptional anchor operators in each of the six categories we evaluated — product, design, marketing & growth, sales & business development, operations & finance, and talent. Read more on the best operators that we know in our article in Business Insider (paywall) or check out our website at www.anchorlist.com.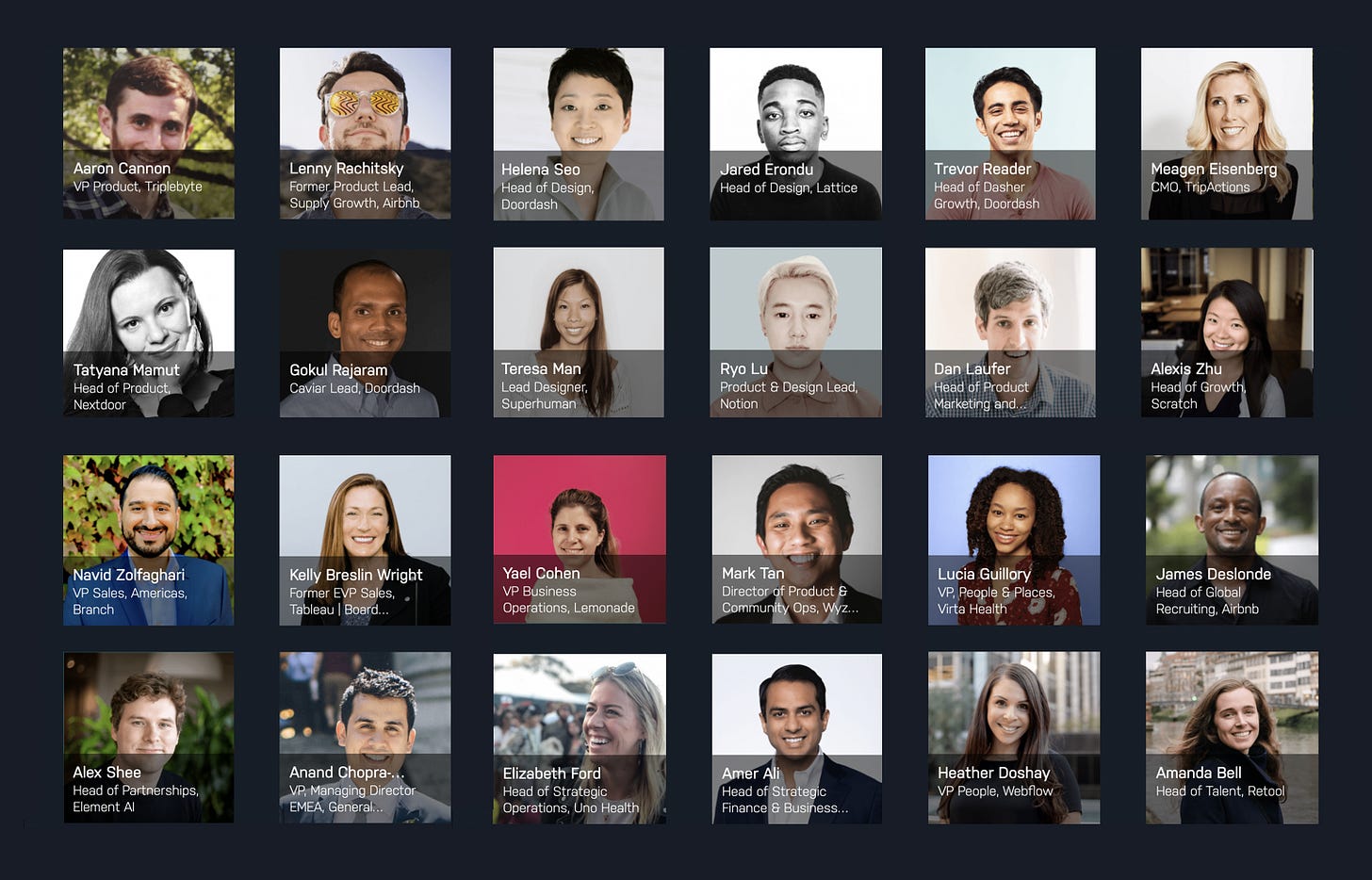 Anchor operators are the unsung heroes of the startup community.
As we mentioned in our announcement post earlier in the year, we set out to shine a bright light on the mission critical operators who work behind the scenes to make startups happen. We often see entrepreneurs and investors in the limelight, but anyone who's worked in a startup knows that it's a team effort to get to hypergrowth scale. Operators are important, and we're here to tell more of their stories.
Anchor List honorees were selected by veteran operators.
Our rockstar panel of judges include executives who have helped build some of the most iconic companies of the last decade, including Airbnb, Zoom, Uber, Pinterest, Robinhood, Stripe, Twitter, Spotify, and more.Our judges received hundreds of nominations over the last several months. They ultimately evaluated a set of twelve finalists in each category, and selected honorees by virtual committee. We were all quite impressed by the nominees this year — there was more than one debate during the final selection process.
The 2020 Anchor List includes an impressive set of leaders.
For the most part, our honorees come from a wide variety of companies, but three startups stand out as having produced the highest proportion of Anchor operators — Doordash, Airbnb, and Nextdoor. Each of these companies have more than two executives named to our list this year!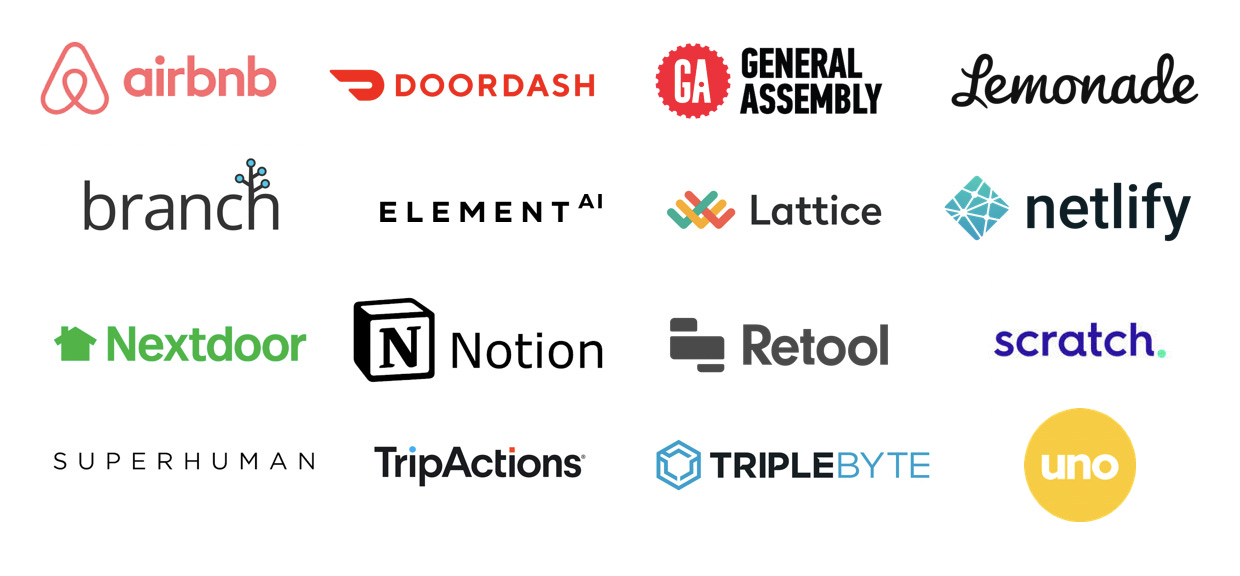 Select list of startups that 2020 Anchor List honorees are building and advising.
Anchor List is committed to surfacing diverse executives.
Nearly 46% of our inaugural list are women, of which more than a third are women of color. In addition, more than 50% of this year's list identify as people of color, with 12.5% of the total cohort identifying as black or latinx. We're proud of the process that we ran, but to be candid, building up a diverse set of nominees for our judges to consider was harder than it should have been. Partly, this reflects something many now acknowledge — there still exists a ceiling for women and people of color in the workplace. We also suspect that part of the challenge rests in our bias towards our existing networks here in Silicon Valley. Next year, we hope to reach out beyond our typical circles. As a firm that has proudly backed diverse founders such as Twitch's Michael Seibel, Outreach's Manny Medina, Taskrabbit's Leah Busque, Workboard's Deidre Paknad, and more, we are focused on recognizing all amazing talent.
Follow us here on 

Substack

 to learn more about our Anchor operators.
We'll be featuring stories of individual honorees! You'll learn more about each of their individual operator journeys, what they've learned along the way, and advice they'd like to offer to future Anchor operators. If you have any questions, please ping me at shawn@floodgate.com.
Another special thank you to a few friends of Floodgate that inspired us with their early work in building up the operator community — Erik Torenberg's Rise Awards, Mallun Yen's Operator Collective, Delian Asparhouv's Operators podcast, and Julia Lipton's Awesome People List. We're huge fans and we look forward to collaborating in the future!